As described in my last Community Newsletter elections for PIPs (Positions of Power) will be coming up. The Founders have not picked an exact date just yet but our intention is to place it after this first competition, in order to see examples of individual member performance as well as in unity with and representing their house.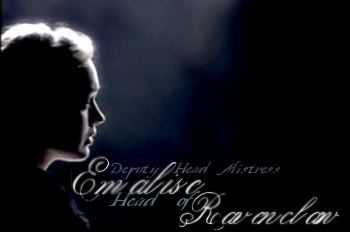 PIP selection- There will be two separate elections. One for Head Girl and Boy. One for the two prefects. Applications will be filled out for each position. Out of those that apply the HOHs will chose those they feel are the best for the position and they can work well with. Then the members will vote whom they feel will be best in said position.
Requirements for Head Girl/Boy- Foremost, they must be active in their house. They should have enough time on their hands to keep up with counting votes and fulfilling their other duties because if they don't their house suffers for their failure. For example, if they forget to turn in voting points by the monthly deadline their house will not receive any points (it is not DHM or HM's job to keep track of points for the houses).Good leadership qualities are necessary, as they will be responsible for motivating their house. And last but not least, they must be fair and have good sportsmanship towards other houses and members.
Requirements for Prefects- Essentially the prefect should be the most quid essential member of their house. However, they must be active and reliable since they will have to fill in for the heads if they are on hiatus.